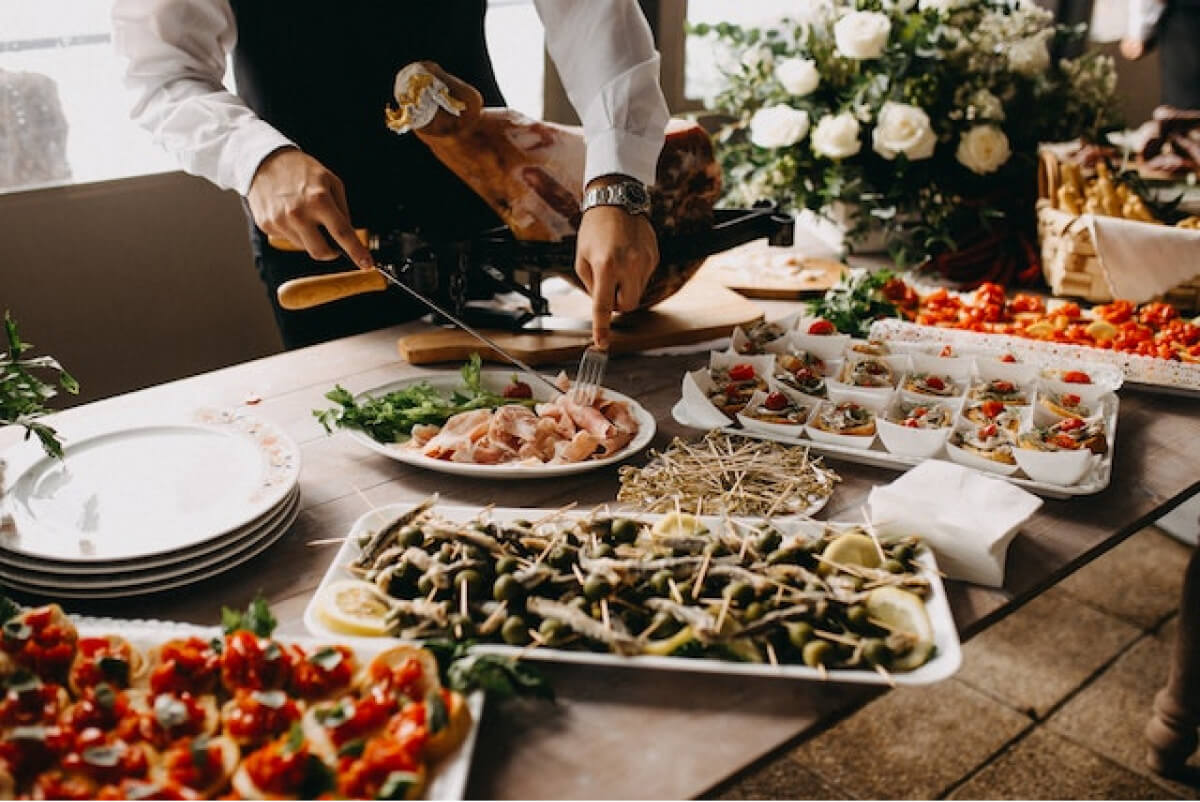 Have you ever found yourself scratching your head trying to figure out why your restaurant's profits are lower than expected? Well, one of the main culprits could be the lack of proper food costing. Fortunately, with the rise of industry technology, there's an easy solution to this problem - food costing software. This software not only helps in calculating the cost of each dish accurately but also assists in managing your stock inventory, organising your recipe ingredients and identifying those stellar meals that will put your restaurant on top.
This comprehensive guide provides you with all the necessary information about Food Costing Software, ensuring you make the right decision when choosing a fantastic Recipe Costing Software to support your cafe or restaurant business.
How Does Food Costing Software Help Your Business?
Accurate food costing is essential for maintaining a successful business. Food Costing software can help you control how much each of your dishes costs and maintain regular cost tracking to ensure your menu stays profitable.
Helps Manage Recipes & Ingredient Costs
Using Food Costing software can help identify ingredient costs in your recipe. By itemising each ingredient in your recipes by weight and attributing that to the cost of the raw ingredient you can see first-hand where adjustments can be made to increase profit margins.
With this information on hand, you are able to look at substituting costly ingredients in recipes for more cost effective alternatives giving you control of your margins.
Create a Reliable Menu Plan
Effective recipe costing software provides you with a way of creating a reliable menu plan for the entire week's service. This helps with your production planning in particular. You can create a forecast based on last week's sales and adjust the menu to provide menu items with better margins.
Improves Your Order & Stock Management
By understanding how your real-time cost of goods by item in relation to how much you sell you are better equipped to control your stock levels and what you order. It will help you prepare orders and allow you to make a data-driven decision on whether to increase or decrease certain stock holdings.
Supplier orders and shopping lists suddenly become a lot easier after setting yourself up with food costing software!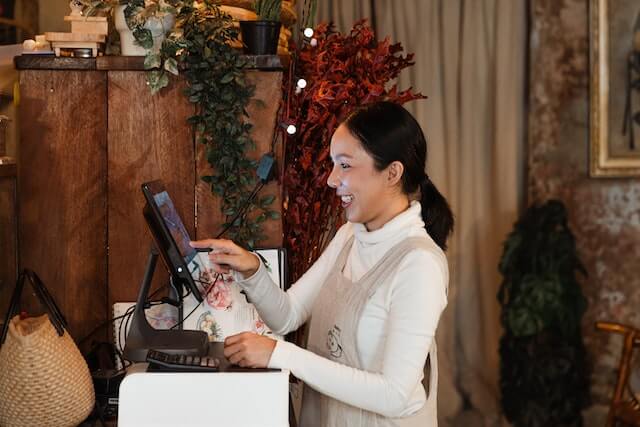 Calculate Total Food Costs With Ease
The total food cost usage is the value of the food stock that you have used over any given period.
Calculating total Food Costs for your business is important as it helps you set prices that are profitable for your restaurant. Some Recipe Costing Software solutions such as Loaded can calculate total food costs for you.
Loaded has an in-built Food Costing Calculator which uses the Food Costing Formula and saves you a tonne of time in the long run.
Book a demo with Loaded and get a feel of the system first-hand.
Acts as a Regular Check-In For Your Business
Regularly updating your food and recipe costing acts as a 'health check' for your business.
Reviewing your food and recipe costing vs your sales which allows you to keep control and adjust for any fluctuations based on demand. Ensuring you maintain profitable menu pricing is the key to success in the food industry.
Identify Your Top Meals
A Food Cost Management Solution provides the ability to identify high-value meals, which can be used to inform service staff and potentially increase sales.
Once implemented, your kitchen staff will become more mindful of costs and more aware of food wastage. Whilst your front-of-house team and marketing can promote dishes with better margins so you can influence the profitability overall.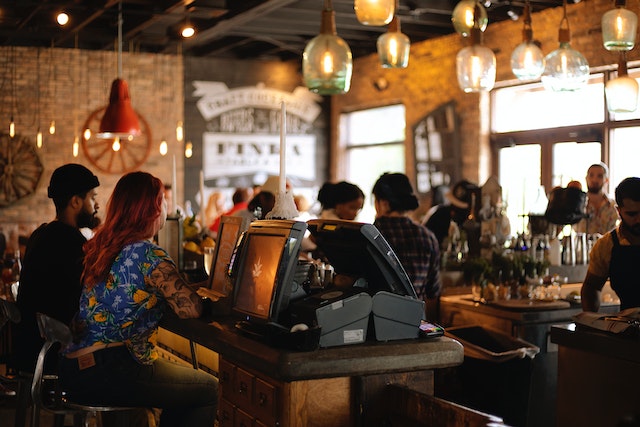 What are the Benefits of a Recipe Costing Software?
Recipe costing software has revolutionised the way the food industry operates, offering a range of benefits that can help restaurants streamline their operations, reduce costs, and improve profitability. Here are a few of the ways that Recipe Costing Software can benefit your business:
Control Over Your Finances
Through the Cost Control feature of Recipe Costing Software, independent operators, franchise restaurants and bar owners are able to track, monitor and update expenses with precision in real-time.
Using the power of data analysis, restaurant business owners can pinpoint profitable opportunities, create forecasts for the next month and make savvy changes for success!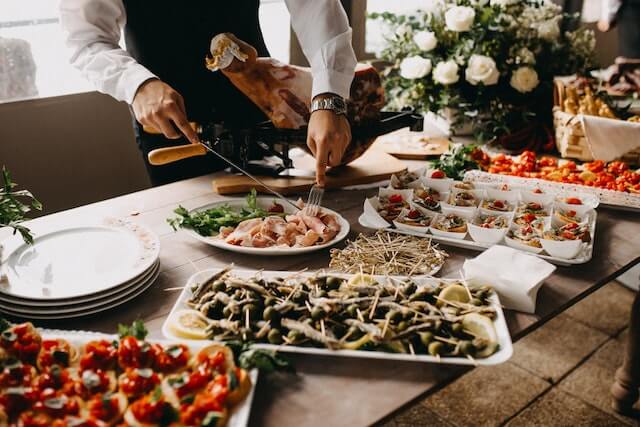 Understand Your Inventory and Never Run Low on Ingredients Again
Recipe costing software enables restaurants to optimise their inventory by providing precise calculations of the necessary ingredients required for a certain time frame.
Recipe costing software provides the ultimate inventory control. This leads to cost savings and reduced waste. Say goodbye to waste and hello to profitability!
Optimise Your Menu and Identify Those Star Items
A professional recipe tool allows food service business owners to analyse their profits for different items on the menu, allowing them to identify areas where adjustments could be made to increase profitability.
Recipe costing software allows you to review your menu price, optimise your menu and uncover the menu items that will support better margins
Knowing your actual costs vs your expected sales allow you to be more agile with your pricing model and specials to stay ahead of the competition.
Restaurants can use recipe costing software to analyse data and determine which menu items generate the highest revenue. Any necessary adjustments can then be made to optimise profits.
We also cover how to optimise your menu, menu mix and sales mix in our blog post 'How to Calculate Food Costs'.
Fine Tune Your Decision Making
Say goodbye to ingredient guesswork! With recipe costing software, restaurants can effortlessly track food and ingredient costs per dish, ensuring their ingredients meet quality standards and stay within budget limits.
Implementing recipe costing software reporting can improve cost-tracking and decision-making processes, and restaurant and bar owners can identify how to reduce production costs. This leads to increased efficiency and potential profitability for businesses.
Keep track of your business with Loaded all-in-one Hospitality Software
Loaded recipe costing software gives you complete oversight of your profit margins and everyday operation. Say goodbye to guesswork and hello to profit with our all-in-one hospitality management software. Try Loaded for 30 days free here.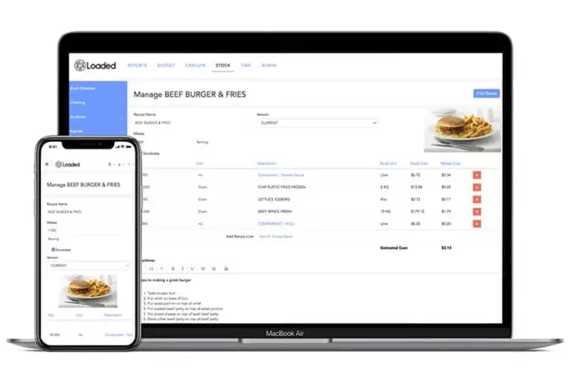 Features to Look for in Food Costing Software
The Food Costing Software you choose should come with a specific set of features to help further your restaurant business. Here are the features to look for in Food Costing Software:
Inventory tracking: The software should have a robust inventory management system that lets you track your food inventory level and supplies in real time. This will help you keep track of what you have on hand, what needs to be ordered, and what's running low.
Recipe costing: Recipe costing is an essential feature that helps you determine the cost of each dish you serve. Recipe costing consists of a food cost calculator which calculates cost per portion, analysing recipe costs and tracking ingredient expenses. It takes the guesswork out of pricing your menu items, ensuring you strike the perfect balance between profitability and customer satisfaction. For more information on how a food cost calculator can assist in your food cost calculations, read our article here.
Menu management: Menu management lets you easily create and manage your menu, including updating prices, adding new dishes, and removing items that aren't selling well. Menu engineering at its finest! You can also use menu management to see which dishes are the most profitable and adjust your menu accordingly. Also, the menu management feature can be used for consistency across franchises, where each franchise needs to create recipe items with the same taste and ingredient quantities.
Sales analysis: Integrating your POS system into your Food Costing software allows you to analyse which dishes are making the most profit and which are making the least. With this information, menu items can be added or removed to maximise profitability.
Vendor management: The software should also have a vendor management system that lets you keep track of all your suppliers and their pricing. This will help you negotiate better deals and keep your costs down.
Reporting: Finally, the software should have robust reporting capabilities that let you analyse your data and make informed decisions about your business. The reporting should allow you to see from multiple views. Allowing you to drill down for detailed reports on food costs, sales, inventory management and other metrics as well as high-level across all your sites.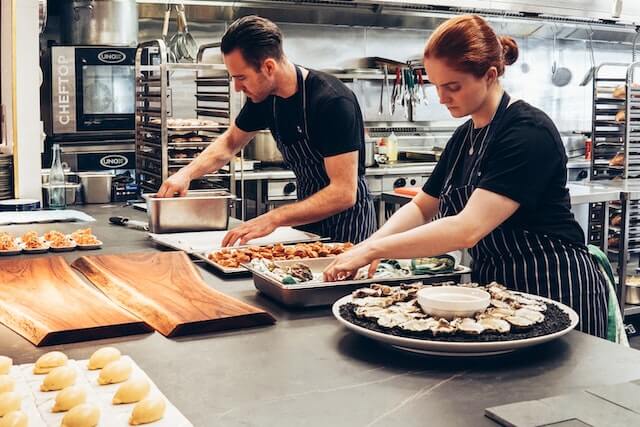 How to Choose a Food Costing Software
There are so many different food costing software options out there, so how do you choose the right one for your restaurant or bar business? Here are some things to consider:
Your business needs: The first thing to consider when choosing food costing software is to look at your business. What type of food are you serving? Are you a bakery or a restaurant? Each will have different needs and processes involved in their end to end process. Do you need to track inventory, recipes, or both? Make a list of the features you need to manage your food costs effectively and ask the software representatives if there are similar businesses using it as well if the software covers the features you need.
Ease of use: The software you choose should be user-friendly and easy to navigate. You don't want to spend hours trying to figure out how to use it. Look for software with a simple interface, and a solid library of guides with clear instructions.
Integrations: If you're already using other software for your business, such as accounting programs or inventory management software, you'll want to choose food costing software that can integrate with those systems. This will save you time and help you get a more complete picture of your business's finances.
Customisation: No two food businesses are alike, so you'll want software that can be customised to meet your specific needs. Look for software that allows you to add your recipes and ingredients, adjust portion sizes and set pricing levels.
Clear reporting: The purpose of food costing software is to help you make better business decisions, so you'll want software that can generate reports that provide insights into your business. Look for software that can generate reports on food costs, profitability, and waste.
Pricing: Consider the cost of the software. While you don't want to skimp on features that are essential to your business, you also don't want to overspend on software that has more features than you need. Look for software that provides good value for your money. There are usually several pricing options for each software to accommodate businesses of different sizes.
Security: Security should be a top priority when choosing food costing software. Look for software that includes security features to protect your data.
Customer service: You'll want to choose food costing software with good customer service. If you have any questions or issues with the software, you should be able to get help quickly. Customer support should be available via phone, email, or live chat.
Reviews: Consider comparing reviews of food costing software online to see if the software will meet your business needs and whether other customers are happy with the functionality.
Free trial: Food costing software providers usually provide a free trial of their software to see if it is the right fit for you and your business. Loaded provides a 30-day free trial (no credit card required!), try it here.
By considering these factors, you can choose the right food-costing software for your business and start managing your food costs more effectively.
Who Can Use Recipe Costing Software?
A Food Cost Management Solution can benefit a whole raft of different business types from different parts of the food industry. Here is a list of users who could use Recipe Costing Software during their day-to-day:
Chefs and kitchen managers: Chefs and kitchen managers are responsible for creating recipes, managing stock levels and ensuring that food costs are kept under control. Food costing software can help them with these tasks by providing recipe management, inventory tracking, reviewing supplier prices and cost analysis features.
Restaurant operators and managers: Restaurant owners and managers need to keep a close eye on their finances to ensure that they're running a profitable business. Food costing software can help them with this by providing sales tracking, vendor management, and cost analysis features across all of their sites.
Caterers: Catering business professionals need to be able to create accurate and detailed cost estimates for their clients. Food costing software can help them with this with specific catering costing features, recipe management, ingredient costing and labour cost calculation features. Food costing software also assists with larger catering events.
Food service consultants: Food service consultants work with a variety of clients in the food industry, from restaurants to healthcare facilities. Food costing software can help them analyse data and provide recommendations to their clients to help them improve their profitability.
Culinary instructors: Culinary instructors need to teach their students about recipe creation, menu planning, and food costs. Food costing software can provide them with the tools they need to teach these topics effectively.
Operating in the Hospitality Industry Can be Tough, but Loaded Food Costing Software is Here to Help.
Knowing your bar, cafe or restaurant food costs assists you with menu pricing, tracking your prime costs and hitting profitability targets. Food cost management is important particularly given current hospitality industry challenges, such as inflation, supply chain struggles and labour shortages. Loaded is the Restaurant management solution you have been looking for to take control of your costs and increase profitability. Click here to try Loaded free - a trial period of 30 days.
What Should You Pay For a Recipe Costing Software?
The cost of Recipe Costing Software depends on the features required to align with the needs of the business.
If you're just looking for a basic version, you can expect to pay around $20 a month or less. However, if you want something more advanced with features like detailed recipes and inventory tracking, you might end up spending several hundred dollars.
Many companies offer free trials to give people a chance to test the software before making a decision. If the software is subscription-based, ongoing updates throughout the year are usually included at no additional cost.
If you're running a complex operation and require additional features to manage your business effectively, it might be worth investing in a more robust solution. However, if you're running a small operation, a basic version may be all you need.
Revolutionise your food service businesses with Loaded Recipe Costing Software, try it for free for 30 days (no credit card needed!) and see the magic of recipe costing technology in action. Click here to start your free trial now!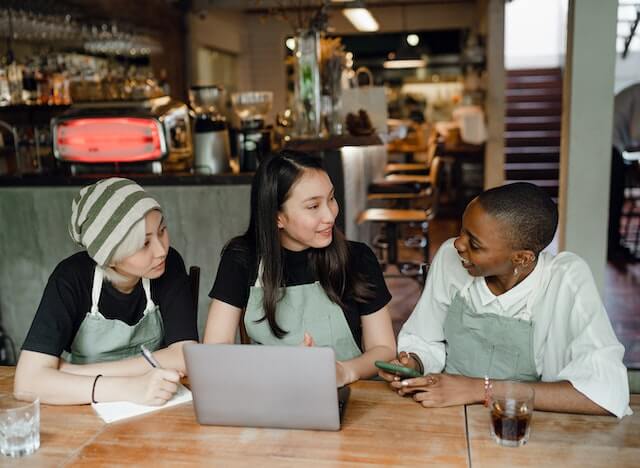 Which Software Can Recipe Costing Software Be Integrated?
Recipe costing software is a versatile tool that can integrate with various other types of software to streamline business operations.
Accounting systems: Accounting Software such as Xero or Wave can be integrated with recipe costing software to track costs and create financial reports, providing an overall view of the restaurant business's financial health.
Inventory tracking and management software: Inventory and Management software is a valuable tool for managing ingredients and supplies in a restaurant or bakery's inventory. Programs like Fishbowl or TradeGecko are commonly utilised to streamline these processes and ensure efficient management of your stock. Integrating these programs with recipe costing software can provide valuable insights into ingredient prices, allowing for more accurate recipe costing and overall cost analysis.
Point-of-sale (POS) systems: POS can also be integrated with recipe costing software, simplifying the order entry process for employees and providing valuable sales data. Integration with an efficient restaurant POS system can help businesses identify their most popular menu items, track sales trends and analyse profitability.
Order Management: Recipe costing programs that allow integrations are helpful for Order Management. Being able to place orders and invoices in one system lets you see real-time data and pricing where you can gain an understanding of real-time food costs.
CRMs: Recipe costing software can be linked with marketing and customer relationship management (CRM) systems to monitor customer preferences and strategise future promotions and discounts. This integration allows businesses to understand their customers' preferences and tailor their offerings to meet their needs and expectations
Integrating these systems provides valuable customer insights, allowing businesses to create more personalised marketing campaigns and improve customer retention.
Loaded Your All-in-One Solution from Inventory Management to Food Costing and MORE
Loaded is a complete solution that can integrate with the software you already use. An amazing tool with excellent features, Loaded will help you increase profitability and notice a positive difference in your restaurant or bar business. Get in touch with Loaded today for a free demonstration from a member of our excellent support team.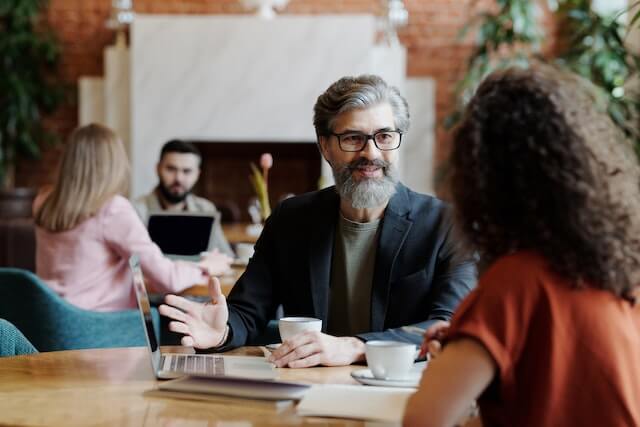 Boost Your Restaurant's Profits with Food Costing Software
Gone are the days of manual calculations and guesswork! Food costing software is an invaluable tool that you can use to manage your inventory, track costs and optimise your menu with ease. Plus, with integrations to accounting, inventory tracking, POS and CRM software, you'll have a whole suite of tools at your disposal to help you run your business like a well-oiled machine.
By making data-driven decisions and keeping your costs in check, you'll be able to focus on what matters: creating delicious, high-quality food that your customers will love.
So there you have it! Food costing software may not be the most glamorous topic, but it's a crucial part of running a successful food-related business. If you are looking to implement a recipe costing software, why not give Loaded a try?
Have you ever found yourself scratching your head trying to figure out why your restaurant's profits are lower than expected? Well, one of the main culprits could be the lack of proper food costing. Fortunately, with the rise of industry technology, there's an easy solution to this problem - food costing software. This software not only helps in calculating the cost of each dish accurately but also assists in managing your stock inventory, organising your recipe ingredients and identifying those stellar meals that will put your restaurant on top.
This comprehensive guide provides you with all the necessary information about Food Costing Software, ensuring you make the right decision when choosing a fantastic Recipe Costing Software to support your cafe or restaurant business
Get Regular Hospo Best Practice Advice
Practical content from leading hospitality operators delivered to your inbox