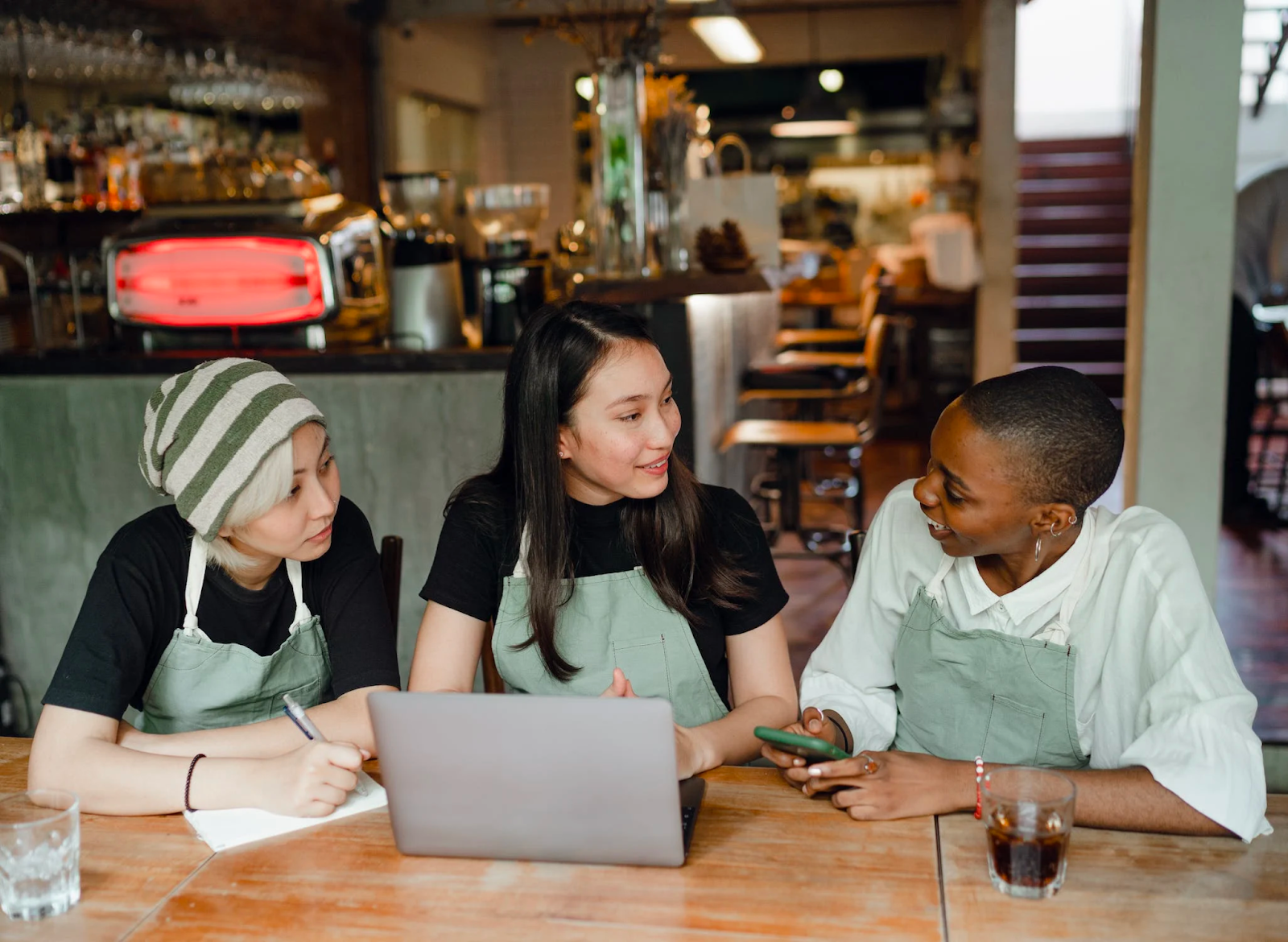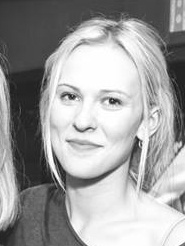 Order Management for Hospitality
Order management is the process of ordering and receiving all of the stock or inventory in your hospitality business.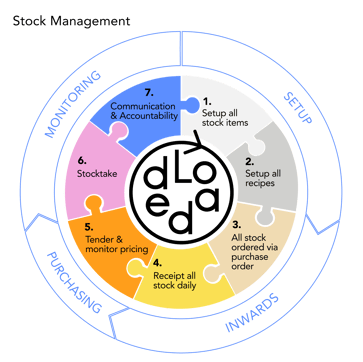 As a part of full stock control, order management helps you make better decisions to grow your business.
Cloud based inventory management software is fundamental to a thriving hospitality business.
Many hospitality companies overlook order management as they are used to their own more manual way of managing this or they are too busy to think about how to get it setup. However, once implemented, it makes managing your company a breeze and is the first step in creating an excellent hospitality management system.
We see from our customers and the incredibly competitive food and beverage market that effective management of stock orders is crucial for better business, so you have the ability to work smarter, not harder.
When order management, inventory management, and stock control are streamlined, significant value will be added to your company.
What Is Hospitality Order Management?
Order management in the hospitality industry makes it easy to ensure your cafe, restaurant or bar has the accurate inwards goods you need.
Order management is crucial for effective inventory management, acting as the stepping stone for correctly tracking your cost of goods and stock levels to prevent loss of profit, a stressful environment and poor customer experience.
Order management for hospitality utilises inventory management systems to ensure all your orders are made in the same way with all your suppliers and then received into your venue consistently. Order management systemises the ordering process meaning accuracy in your inwards goods does not depend on who's working each day, and leaves less room for expensive errors.
Why Is Order Management Important?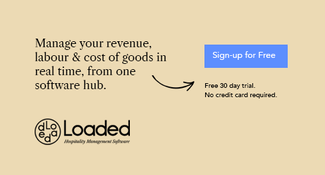 Tracking your inward goods is the part of the stock control and inventory management process you need to nail first. Ordering correct quantities at the right price will improve your cost of goods and increase profitability.
When you have a tracking system in place for your inward goods, you give your business the best chance of accurately reporting on the cost of goods and controlling your menu's profitability.
Ordering can be time-consuming, and your staff often have no idea how much they are meant to be ordering. But you can take control of this with effective order management.
In periods where sales fluctuate, ineffective order management can make managing demand more challenging – and it's easy for you to end up with far too much or too little stock, both of which lead to bad outcomes for the business.
Introducing order templates is key to better order management. With Loaded, you can view the actual amount of stock your business is using when you go to make orders. Save time when your staff are ordering via template and save money when they order the correct amount of stock which is then sold to your customers.
With accurate order management, you can access your currently available stock in real time, improving the customer experience by significantly reducing the number of out of stocks you have on your menu.
Try it for yourself with a free 30 day trial! Sign up for Loaded today.
The Importance of Order Management for the Hospitality Industry
Whilst running your hospitality business, the stock you purchase will be the first or second highest cost in your business. The only cost that is ever greater is your labour cost.
As order management and stock control are crucial in the hospitality industry to maximise profitability, you therefore need a seamless ordering system.
To make your business more profitable, Loaded can assist you in not only keeping track of inventory but the platform can also support you with reporting and the key tools to help increase your financial performance.
Consistent order management helps hospitality businesses ensure all costs are in your control, by ensuring you're paying the right price from your supplier every time and that you receive the correct quantities of stock items.
Thousands of dollars walk out the door of every bar, restaurant and cafe worldwide because they pay more for stock items than what they agreed with their suppliers.
But if you are correctly ordering and receiving your stock in the same way every time, you are able to ensure that suppliers aren't increasing prices without you being aware of this.
It might sound like an increase in workload, but it is possible to move to a system that is quick, easy and intuitive for your staff to use. Loaded, our all-in-one hospitality tool analyses the price you are meant to be paying and what the supplier has actually invoiced you. You can then easily query pricing with your suppliers and ensure you only pay the agreed price.
Make informed decisions and manage your business more effectively with the help of Loaded.
Franchises
Franchisors can no longer only focus their time and attention on top-line revenue for their franchisees. With labour and costs of goods being higher than ever for bars, restaurants and cafes, it's never been more important for hospitality franchises to have clear, simple systems for labour and cost of goods management and order management.
Franchise groups need to see exactly what stock is being ordered right across the group, the price each franchisee is paying for this stock and the effect this is having on the franchisee's overall food and beverage margins.
By using the same order management system across the group you help your operations and support team ensure their purchasing is in line with the rest of the franchises. Order management consistency is vital to ensure all training and management of inwards goods will be the same across every franchisee within the group.
The one platform is the source of truth.
Make sense of numbers by taking control of inventory management and choosing effective inventory management software. Spend less time on anything that involves calculating inventory manually and more time making educated decisions that maximise returns for your business.
Restaurant Groups
If your restaurant group has revenue of $2 million per year and operates ten different restaurants you will have $20 million in revenue, meaning you will likely purchase between $5 million and $8 million worth of food and beverage items yearly.
As hospitality profitability and growth experts, we've seen first-hand that if a restaurant group implements a standardised ordering and receiving system, their cost of goods will reduce by around 3%.
This will allow you to lower your costs and increase your group profitability by around $600,000 annually. Simply by implementing a consistent way of ordering and receiving stock across your entire group.
There are very few other initiatives that will lead your business to reach this level of performance increase. The best bit about consistent order management is that you reap the rewards, year after year, once implemented.
Independent Restaurants
Many independent restaurant operators believe they know the exact cost of everything purchased in their business because they are on-site. The reality? Rare.
When independent restaurant owners don't build system and process for their operations, there is never an efficient way to hand off this work to other team members.
Empower your team with intuitive easy to use software and you can experience the biggest benefit that many other owners have already – a systemised way of operating. Delegate your responsibilities to other members and rest easy knowing everything is under control with Loaded's full operations platform
When independent restaurants implement an ordering and receiving system, they create a replicable business, enabling their team to produce the same result (or even better) as the owners.
"I would have sworn I knew exactly the portion sizes that were going into every burger we sold, as I was on site 60 hours per week. It turns out I was so far off it wasn't funny. I didn't figure this out until we started ordering in a consistent way and then monitoring our actual usage of ingredients against what we were expecting to use."
George Eason, Velvet Burger Owner
Bars often have a standard usage of inventory but a very non-standard way of ordering it. They usually rely on the staff completing the ordering by completing a quick count in the fridges and storage and hoping to get the right amount of stock in. Sound familiar?
This doesn't need to be the case. An ordering system ensures the correct quantity of stock is ordered every time without the staff having to create an order from scratch and look in every chiller, fridge and cupboard on the premises before making the order.
A good ordering system has all this information at the staff members' fingertips and guides them through how much stock they should order. From sales reports and inventory on hand to easy to manage order templates, equip your staff to feel confident that they are making the right decision with the help of our automated ordering system at Loaded.
What Can Go Wrong Without Effective Inventory Management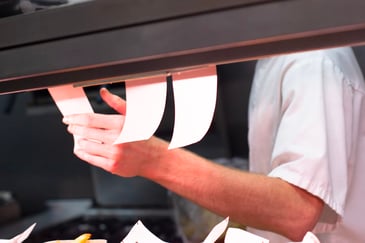 Without effective order management, staff can order any stock item from any supplier at any price. This effectively gives no control to managing your stock in a way that your business actually has control over.
There are 1000's of companies in the hospitality industry that seem to be very successful businesses on the outside, in terms of how busy they are, the amount of customers they're serving, their popularity, and how often they appear in the press.
But even so, without great order management, they are falling prey to looking successful but not being profitable.
Often a hospitality outlet will have hundreds if not thousands of stock items and are totally relying on the staff members who do the ordering not to miss anything when they make an order. When they do miss something (or a lot of things!) it's a bad look as you then have items on your menu that you can't serve to your customers. = Unhappy customers and no repeat business.
What Are the Benefits of Having Order & Inventory Management Software?
Imagine having an order management system where you can order directly with every single supplier in the same way from the same platform.
It means when you have a new staff member start, you only need to show them one system rather than ten different supplier portals, contact numbers and email addresses.
It avoids the complications of trying to get them to understand complicated out-of-date spreadsheets. Efficient management also equals decreased chances of people getting orders wrong.
You can improve your cost of goods by 1 - 3% or $10,000 - $30,000 for every $1 million of revenue your business is doing. Loaded is designed to help you achieve your hospitality goals. Watch your stress levels drop while your overall profitability increases.
Contact Loaded today! We'll help you get all the information you need to get up and running on Loaded and start seeing your desired results.
Once your team orders in the same way every time and enters the price charged, you can automatically check the price you have been charged against the price you have agreed with the supplier. Rather than relying on this being done by a chef or front-of-house manager daily, it can be a report you send to suppliers monthly to show them where you have been overcharged.
The right order management system will link directly to your Point Of Sale (POS) System and your suppliers. As your team receives stock and updates the pricing, it automatically updates the current price of your recipes.
The real magic happens when you can then see in real-time the price you are selling all of your products to customers for and the price you are paying from suppliers so that your real-time margins are 100% accurate.
As a result, you don't get any nasty surprises at the end of the month when you produce a profit and loss statement.
What Should Your Order & Inventory Management System Be Able to Do?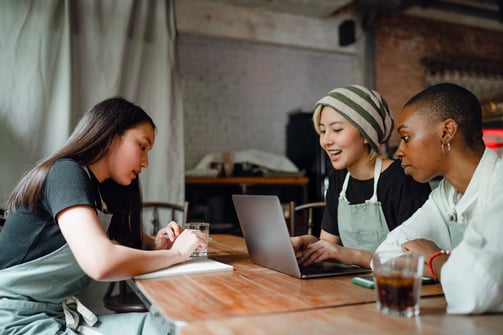 Gone are the days when an order management system should look like it was built in the 1980s. Instead, it should be user-friendly, and your kitchen or bar team should be able to pick it up and use it after a long late shift and find it the fastest way to get all of their ordering done properly.
Your order management system should:
Be easy to manage, quick to update and give you a holistic and detailed view of your end-to-end stock management processes.

Include all your stock items needed to produce your current menu and set up with the supplier you primarily want to order stock from.

Link through to your recipe prices and POS in real-time, so you know your exact margins at all times, without ever having to double enter information.
If your supplier is out of stock, don't let inefficient order management stand in the way of your business growth.
With Loaded, our all-in-one hospitality ordering system your team will know exactly where they should be making their orders from if your primary supplier is out of stock.This means that you can still include it accurately in your recipe and portion sizes, even if it comes in from a different supplier in a different pack size from what you usually order.
Your received purchase orders can be reconciled against your supplier statements and exported to an accounting system like Xero so that you always have exactly the same inward goods in your order management system as you do in your financials.(Available with all Loaded subscription levels)
Exporting the orders your team has received as invoices will save your accounts and admin team so much time that it is not funny.
Order Management Software Increases Your Efficiencies
Ordering better is a key piece of the stock management puzzle. By entering into contract pricing with suppliers and ensuring you monitor and pay the correct prices your margins will significantly increase across all items in your bar, restaurant or cafe.
Increasing your profit on every dollar of revenue you receive is called efficiency. With the help of a quality order management system, you can increase your efficiency by ensuring every person in your business who is responsible for ordering is doing it the same way every time.
The efficiencies come from the following:
Not over-ordering too many items that are perishable or go off quickly.

Reducing the amount of staff time required to make your orders.

Reducing the time the admin team spends chasing invoices at the end of the month.

Ensuring you correctly receive all suppliers' credits for any returned items.

Ensuring you are paying the correct price for every stock item.

Reviewing any price changes and how they affect the margins you are selling the items on your menus for.
Streamline Supplier Orders
As a business, you probably have between 10 and 50 suppliers. So it makes no sense for you to order in a completely different way from every supplier. Having a centralised order management system for your business is the way to achieve this and simplify this part of the daily management required from critical members of your team.
This is key to the Loaded order management system.
Improve Insights
Make it easy to run your business by getting high-level insights for order management in one dashboard. You no longer have to scroll through a bunch of different supplier portals or websites or spend hours looking through invoices to see the volume you are purchasing and the price you are paying. Using the high-level insights that Loaded provides can increase your negotiating power and drive down your input costs and drive up your margins.
"Stock management follows the 80/20 rule - Always knowing the top 20 most purchased items by value in your business is your opportunity to identify where the biggest profitability increases in stock purchasing are for your hospitality business or group."
Sophie Rattray, Head of Stock Training and Implementation at Loaded
Order Management Software Reduces Waste
When your ordering is based on the ingredients going into your recipes, and how many of these you are selling at any given time, you will significantly reduce the food waste your business is creating. Make a positive impact on your business and the planet while letting your customers know you are working hard to reduce food and beverage waste wherever possible.
Increase Customer Satisfaction
Get the stock you need when you need it with automated order management. In return, you will increase customer satisfaction by ensuring you have the items on your menu that you say you do! So when a customer orders their meal, you have the inventory to serve it to your customers.
By using order management software you have a quicker way of checking allyour stock items have been received.
Future-Proof Business
Effective inventory management should be a major part of any hospitality business. By using accurate tracking technology to keep your stock organised you can get back to what you love doing, rather than constantly fighting fires.
Taking time to get organised now is worth it in the long run. Loaded's team can help guide you with easy steps to get your company sorted
Getting your inventory sorted and automated, will reduce waste and increase productivity and profitability.
Why Loaded Is Great for Order Management
Increase your business growth with our all-in-one tool designed for the hospitality industry to simplify operations. Loaded's hospitality stock management system is designed to reduce your cost of goods by $80,000 per $1million of revenue and lets you:
Add stock items directly from our Global Stock list.

Create one purchase order and send it to all suppliers across various channels.

Export purchase orders and statements directly to Xero.

Generate credit notes and send them directly to suppliers.

Save any order as a template to reduce over-ordering.
Our team are experts in hospitality management and can help provide you with support to get your business up and running on our efficient, easy to use software.
Get in touch and we can show you around.
It's a 30-day trial, so the only thing you'll lose is a few less of those grey hairs!
Get Regular Hospo Best Practice Advice
Practical content from leading hospitality operators delivered to your inbox